Dosing unit color exact 1100 L-QS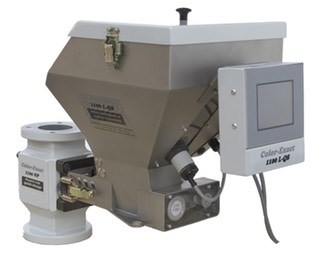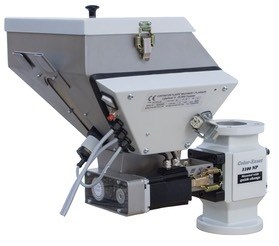 Details
This new dosing unit contains the latest technology and is specially developed to dose free flowing granulated additives in connection with injection moulding. The digital control ensures the markets highest dosing accuracy.
Complete with 9mm dosing screw for springloaded steel ball and 16mm dosing sleeve in stainless steel. 45 watt stepmotor with integrated control and microprocessor. Built-in level control in 10 litre stainless steel material hopper. Neckpiece type CE1100NP2 with quickconnection-adapterplate CE1100A3/Q-(28) with roof shaped Quickchange. A separate control with digital setting (Logic Quickstep control with touch panel) can control up to 200 CE1100 L-QS dosing units.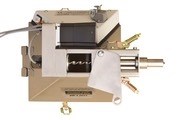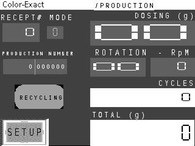 Details
The special shape of the neckpiece ensures an outstanding blend of the added material. Therefore an extra mixer unit is not required.
Easy emptying through the bottom outlet.
Logical and user friendly touch displays which guide the user through the different stages.
Dosing systems
Our major selection of dosing systems enables us to provide the customer with the best suitable solution.