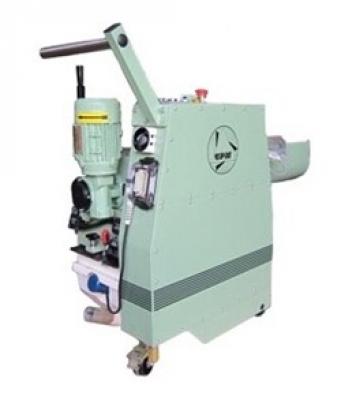 First day in business, first large order of GRANULATOR C4-A
Wednesday, 01. April 2020
First day in With our new partnership, CPM and ECM. We just got our first big order of the magnificent C4-A granulator.
This order is a good start, even on a 1. april.
MGK-C4 is a new type of granulator which is very powerful constructed, intended for grinding of sprues directly in connection with an injection moulding machine. This granulator is delivered in an A-version with a screwfeeding unit, and in a H-version mounted with a hopper. If it is wished these units can be interchanged by different jobs.
MGK-C4 is mounted with a slowrunning staggered rotor with cassette knives, mounted in scissor cut action. Hereby is ensured a reground material in a very high quality with a minimum of dust content. The large torque of the rotor is ensured by mounting of a solid flywheel, driven by a powerful toothbeltoperation, whereby interruptions are avoid.​
This new granulator has a very high output with surprisingly small external measures, as it only occupies a floor space of 600x466 mm. The large robust wheels does that the granulator easily can be moved. The staggered rotor with knives mounted in scissor cut action together with the solig auger house ensures a very low noise level. Whether the granulator is mounted with a hopper or a screw feeding unit, even larger moulded parts can be grinded in the large auger house, with an opening of 250x185 mm. (Alt. 400x200 mm).
​The highquality knives in HSS mounted, are intended as disposable but with a very long lifetime. New knives are mounted without any adjustment needed. MGK-C4 is cleaned within very short time, without use of any tools. The catchbox is retained by means of gassprings which secure a very simple handling.​